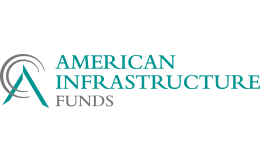 Vision & Values
Our Vision
To be a leading alternative asset management firm that is widely respected for both our innovative investment strategies and the way in which we operate.
To utilize the best that is within us to serve our portfolio companies, investors, colleagues, service providers and communities.
To truly enjoy our work and the people around us.
Our Mission
To build partnerships that make a difference.
Our Values
Stewardship: We operate with a deep sense of responsibility and accountability, and a resulting commitment to excellence.
Integrity: We hold ourselves and those around us to the highest possible moral and ethical standards.
Innovation: We have an entrepreneurial spirit and seek to find new and creative approaches that enhance our investments, operations and industry.
Collaboration: Our greatest strength comes from the collective contributions of engaged and inspired people working together.
Commitment: We are inescapably dedicated to our mission, values, portfolio companies, investors and stakeholders.