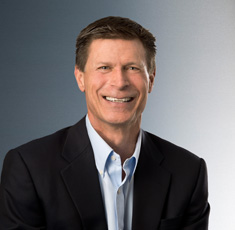 Bob Sick
Operating Director
Bob Sick joined AIM in early 2015 as an Operating Director. For over 25 years, Bob has served as a CEO, board member, and senior adviser to more than 30 middle market companies, helping to lead them through management transitions, significant growth initiatives and other business transformations.  In those roles, he has worked with numerous private equity sponsors across a wide range of industries. 
Today, Bob works with several companies across the portfolio helping to drive various strategic initiatives and long term value creation.
Education
MS: Engineering/Economic Systems, Stanford

BS: Engineering, Stanford
George McCown
Operating Director
George co-founded and was a managing director of both the American Infrastructure MLP Funds and of McCown De Leeuw & Co. He has more than 40 years of experience in operations, general management and investments, serving as investor, manager and/or director for more than 30 companies across a broad range of industries. Prior to his years as a private investor, George spent 18 years in operations and general management at Boise Cascade Corporation where he served as senior vice president in charge of the $1 billion Building Materials Group. He also served as president of Boise Cascade's Home and Land Corporation, overseeing assets of $1 billion.
Today, George works with a wide variety of companies and management teams on operational issues and improvements. He also helps our portfolio companies develop, share and adhere to their corporate statements of mission and values.
Education
MBA, Harvard University
BS in Mechanical Engineering, Stanford University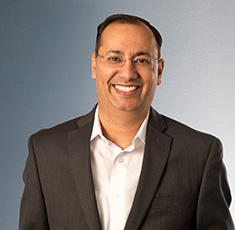 Nandit Gandhi
Operating Director
Nandit Gandhi joined AIM in early 2016.  Prior to joining AIM, Nandit served as Chairman and member of the Operating Committees at Platinum Equity, providing valuable guidance to multiple portfolio companies. Nandit brings extensive operating experience to AIM, having previously served as the Chief Executive Officer at Geesink Norba Group, a European waste management company, and as the Director of Operations & Special Projects at Nortek Inc., a holding company of the private equity firm Thomas H. Lee Partners. Previously Nandit served in various senior leadership roles at Ingersoll Rand Corporation.
Education
MBA, Babson College

BS in Mechanical Engineering, Birla Institute of Technology