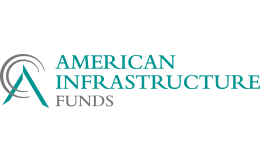 For Investors
AIM's mission is to Build Partnerships That Make a Difference. Some of the most important partnerships we build are with our Limited Partners, who are critical to our success.
AIM offers a unique investment strategy to our Limited Partners, which includes the following:
We invest in middle market U.S. infrastructure. 
We make quarterly, tax advantaged distributions to our investors based on income we receive from our portfolio companies.
We manage nearly $3 billion in assets for our investors.
Our senior team averages over 20 years of private investment experience across a wide variety of industries and sectors.

We appreciate your interest in our American Infrastructure Funds.
If you are an AIM Limited Partner, click here to log in to our investor portal. For login information, please email LPinfo@aimlp.com.