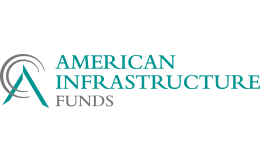 News & Announcements
Tunnel Hill Partners Completes Combination with City Carting to Create One of the Largest Integrated Waste Companies

Jericho, NY and Stamford, CT; June 6, 2016
Tunnel Hill Partners is pleased to announce that the combination with the Connecticut and Somers, New York operations of City Carting Holding Company closed on June 3rd.  The transaction had been unanimously approved by both companies' Boards of Directors.
"We are extremely excited to have closed this transaction," said William W. Gay, Chief Executive Officer of Tunnel Hill Partners. "The combination of our two companies makes us one of the largest integrated waste management companies in the Northeast and aligns perfectly with our goal of maximizing shareholder value through focus on long-term growth and stability. It provides us the opportunity to expand our service offerings to a wide customer base in attractive, dense and affluent markets. Scale benefits aside, this transaction will provide us with immediate synergies and other cost saving opportunities. We look forward to revitalizing a previously undercapitalized company through operational and capital guidance and support."
"These are assets run by great people who care deeply about the company, its customers and their communities," continued Mr. Gay. "We are confident this combination is in the best interest of all of our stakeholders, including our employees who will benefit from enhanced growth and development opportunities as part of a larger company. Operational excellence, accountability, high customer satisfaction and deep community engagement will continue to be our top priorities."
"Today is an exciting day for us," said Anthony Farina, Chief Operating Officer at City Carting Holding Company, who will retain his role at City Carting. "Tunnel Hill's interest in merging with us underscores the strengths of our employees and the dedication of our employees to customer satisfaction and community engagement. We are excited to have the support of Tunnel Hill to revitalize our operations by modernizing the fleet, improving productivity and efficiency and expanding our service offerings to become a full vertically-integrated waste management company."
The assets joining Tunnel Hill Partners consist of collection and hauling operations of municipal solid waste, construction and demolition debris, and recyclables for commercial, industrial, residential and municipal customers; four transfer stations and one material recovery facility; and management contracts for five municipal transfer stations. In 2015, these operations generated in excess of $110 million in revenue and disposed approximately 700,000 tons of waste.
About Tunnel Hill Partners
Tunnel Hill Partners, based in Jericho, New York, is the largest waste-by-rail service provider in the United States. Led by a management team with over 160 years of combined experience in the waste industry, the company's assets include two rail-served Subtitle D landfills in Ohio, one rail-served beneficial reuse facility in Pennsylvania, five rail-served transfer stations in New York, New Jersey and Massachusetts, and one state-of-the-art construction and demolition processing facility in Massachusetts.
For more information visit www.tunnelhillpartners.com