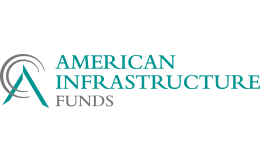 News & Announcements
Leading Marina Companies Unite To Form Safe Harbor Marinas

Dallas, TX, January 25, 2016
Safe Harbor Marinas made its formal debut as the largest owner and operator of marinas in the country at the International Marina & Boatyard Conference in Fort Lauderdale.  Safe Harbor, which formed last year and is backed by the American Infrastructure MLP Funds, announced that it recently completed acquisitions from four marina owners and operators and has plans to aggressively grow through future acquisitions.   
Safe Harbor Marinas' management team is comprised of industry veterans with an average of 30 years of marina experience. The company is committed to operational excellence and to delivering the highest level of customer service to its boating community and marina members.  Safe Harbor currently owns/manages 31 marinas across 12 states totaling over 20,000 wet and dry slips, and is currently processing additional acquisitions in its pipeline. The company is looking to selectively acquire coastal and inland marinas, either through the acquisition of whole portfolios or select individual properties. The company expects to deploy over $500 million of capital in acquisitions through its equity and debt commitments. In certain situations, the company will consider bringing in marina owners as equity partners.
"We have created a brand and strategy that will benefit marina owners, operators and the boating community in both the short term and the long term," said Marshall Funk, CEO of Safe Harbor Marinas. "As a result of our scale, all of our properties will benefit from additional revenue and cost saving opportunities."
"With the launch of the newly formed Safe Harbor Marinas, we have created the nation's largest owner and operator of marinas," said Ryan Barnes, managing director for AIM. "We are focused on the numerous opportunities in this sector and have a strategy to create a lasting partnership in the marina industry."
About Safe Harbor Marinas
Safe Harbor Marinas is the largest owner and operator of marinas in the United States. Based in Dallas, the company is dedicated to providing the highest standards of excellence in customer service across its portfolio of inland and coastal properties.
For more information, visit SHMarinas.com