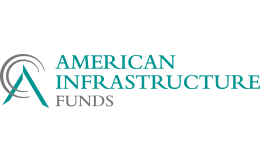 News & Announcements
Empire Petroleum Partners Announces Acquisition of Distribution Contracts From Sunshine Fuel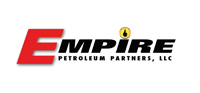 Dallas, TX, September 26, 2016
Empire Petroleum Partners, LLC ("Empire") announced today that it successfully acquired the Missouri, Oklahoma, and a portion of the Kansas wholesale distribution rights of Sunshine Fuel, LLC. ("Sunshine"), a Florida based distributor that supplies branded fuel to gas stations primarily in the Kansas City market as well as other Missouri and Oklahoma locations. The sale was coordinated by NRC Realty & Capital Advisors, LLC of Chicago, Illinois.
The addition of these Sunshine accounts provides Empire with an entry into new markets as well as adding to Empire's existing footprint in Oklahoma and further increases Empire's existing supplier partnerships with Shell and Phillips 66.
"Empire is excited to add such a high volume dealer base to its existing distributor network with the acquisition of Sunshine. We are pleased to add both the quality of dealers associated with Sunshine to our network in addition to opening up new markets such as Kansas City. This portfolio of dealers continues Empire's strategy of strengthening our presence in key markets, such as Oklahoma as well opening up new market opportunities in Kansas and Missouri," said Empire's Vice President of Mergers and Acquisitions, Michael O'Brien. O'Brien added, "Sunshine's dealer operation was a great opportunity to expand our footprint and we welcome this high volume dealer portfolio into the Empire network."
About Empire Petroleum Partners
Empire Petroleum is a leading motor fuels distributor of top brands including Shell, Chevron, Valero, Sunoco, BP, Exxon, Citgo, Mobil, Marathon, Texaco, ConocoPhillips, and Gulf. Headquartered in Dallas, TX, Empire currently distributes motor fuel products to gas stations in the Mid-Atlantic, Southeastern, Southwestern and Midwestern states. For more information, visit www.empirepetroleum.com.