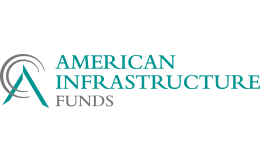 News & Announcements
Program Helps Charter Schools Fund Space Needs Amid Rising Bay Area Rents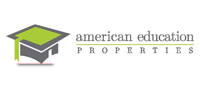 May 1, 2015
A competitive real estate market, particularly in the Bay Area, has public charter schools scrambling for affordable space.
Charters such as Sunrise Middle School in San Jose face cutting programs or staff, relocating far from their target students or squeezing into smaller buildings than what they are housed in now just to be able to pay for rising rents.
"The doubling of our rent is incredibly difficult for us," said Teresa Robinson, founder and director of Sunrise.
But a $500 million facilities financing program launched last year by Oregon-based Charter School Capital in partnership with Foster City-based private investment firm American Infrastructure MLP Funds aims to address long-term space needs of charters, many of which are growing in student population.
"Charters really want better facilities and need them long term," said Stuart Ellis, president and CEO of Charter School Capital, which helps provide flexible, low-risk and affordable working and growth capital to charters.
The organization teamed up with American Infrastructure to form American Education Properties LLC, which has a committed pool of capital that enables charters to receive funding for facilities without fluctuating interest rates. Charter School Capital facilitates all the origination, sourcing, underwriting, asset administration and property management for this program.
Under the program, Charter School Capital works with charters to identify their specific needs and find existing space that matches their criteria. As a result, the group said, schools will have the flexibility to decide what to do with their space in the way it best suits their faculty, staff and students.
This represents an improvement from the year-to-year lease renewals that many charters currently experience, the group said. Historically, charters also have had fewer financing options and more difficulty accessing funds than traditional public schools.
A charter is sponsored by a school district and funded by taxpayer dollars. However, a charter is free from many of the regulations that govern their traditional counterparts. In exchange for that freedom, a charter is bound to the terms of a contract that lays out its academic goals and accountability procedures.
Charters have grown in numbers over the years, reaching about 6,400 schools nationwide in the 2013-14 academic year, according to the National Alliance for Public Charter Schools.
California is the state with the most charters with nearly 1,200, according to the California Charter Schools Association.
Charter School Capital's program is "creating stability for schools that allows educators to go back to focus on what they do best—teach," Ellis said.
In turn, investors see that stability in charters and become interested "in putting capital into our program," he said.
"We are pleased to be partnering with Charter School Capital on this important initiative," Bob Hellman, CEO of American Infrastructure, said in a news release. "Our goal is to help solve America's infrastructure needs with innovative capital solutions, and we believe that charter schools represent a critical and growing piece of this infrastructure puzzle."
So far, the program has doled out about $90 million of the $500 million to 14 schools in Southern California, Arizona, Colorado and other communities nationwide, according to Ellis.
Charter School Capital "is in discussion with a number of charters" in the Bay Area to take advantage of the program, he said.
By giving charters security in their facilities, this effort helps school administrators "direct their scarce resources and time toward educating students rather than worrying about real estate needs," Nina Rees, president and CEO of the National Alliance for Public Charter Schools, said in the release.
Real estate worries are in the forefront of Robinson's mind. Her school's rent is going up from $47,700 to more than $101,000 starting in the new academic year, she said. The charter leases space from San Jose Unified School District.
The increased rent "will keep us from adding to our reserves and bringing back several part-time classroom aides next school year," she said.
"Nearly one million students nationwide are on charter school waiting lists. Charter school educators are eager to meet that demand," Caprice Young, founder and former CEO of the California Charter Schools Association, said in the release. With Charter School Capital's facilities funding program, charters "can now expand, offer new programs and customize their space to create the learning environment that best matches student needs."
Charter School Capital also provides charters funds for school operations such as payroll, technology and other expenses. Overall, the group has given about $800 million to charters across the country.