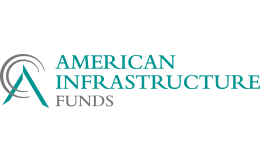 News & Announcements
Empire Petroleum Announces Strategic Merger with the Retail Dealer Business of Atlas Oil Company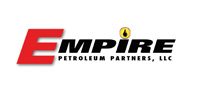 Dallas, TX, January 12, 2015
Empire Petroleum Partners, LLC ("Empire") and Atlas Oil Company ("Atlas") announced today that they have combined their retail dealer businesses to create a powerful, national fuel distributor. The combined entity will service 1,350 accounts in 29 states and distribute nearly 1 billion gallons of fuel annually. The addition of the Atlas retail business significantly enhances Empire's fuel volumes while strengthening its relationships with its branded partners, including Marathon, ConocoPhillips, Citgo and BP.
As part of the merger, Sam Simon (Chairman and CEO of Atlas) will retain a significant ownership stake in Empire and will join its Board of Directors in an influential role. "We are pleased to welcome Sam, an industry veteran and successful executive, as our partner," said Hank Heithaus, Chief Executive Officer of Empire. "Sam has a long history of innovation and growth and we look forward to capturing his entrepreneurial energy and vision."
Atlas's retail dealer business, which represents less than 24% of Atlas's total fuel volume, will be merged with Empire while its core commercial and industrial segment will remain in place and be strengthened for growth.
"We have always strived for innovation and progression as a company and our partnership with Empire creates immediate scale and future opportunities," said Sam Simon. "We believe the combination of our retail fuel volumes will fortify Empire's leadership position in the industry and enable us to better serve our customers, employees and suppliers."
As part of the combination, Empire will receive additional equity capital from its financial sponsor, American Infrastructure MLP Funds ("AIMLP"), as well as other significant shareholders. In addition, Empire recently expanded its credit facility to $250 million to close several strategic acquisitions and to support future growth initiatives.
"The Empire partnership was formed in 2011 to bring industry leaders together to create a powerful and lasting fuel distributor," said Bob Hellman, Chairman of the Board at Empire and CEO and Managing Director at AIMLP. "The addition of Atlas and Sam Simon to our partnership is an important milestone and we greatly welcome Sam's involvement, guidance and stewardship."
About Empire Petroleum Partners
Empire Petroleum is a leading motor fuels distributor of top brands including Shell, Chevron, Valero, Sunoco, BP, Exxon, Citgo, Mobil, Marathon, Texaco, ConocoPhillips, and Gulf. Headquartered in Dallas, TX, Empire currently distributes motor fuel products to gas stations in the Mid-Atlantic, Southeastern, Southwestern and Midwestern states. For more information, visit www.empirepetroleum.com.
About Atlas Oil Company
Headquartered in Taylor, Mich., Atlas Oil is a premier national fuel supply, logistics and services company delivering comprehensive solutions to customers throughout the distribution lifecycle, from crude oil E&P companies to refineries, retail gas stations and commercial end users nationwide. With operational excellence and industry leading safety standards, Atlas is engaged in all areas of transportation, logistics and fueling, including bulk, fleet, event, onsite, emergency services and transloading. The company leverages a team of nearly 500 professionals, a fleet of state-of-the-industry equipment and a national network of premium third-party relationships. For more information, visit www.atlasoil.com.