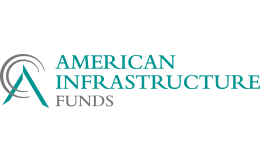 News & Announcements
StoneMor Partners L.P. Announces $130 Million Commitment by Private Investment Firm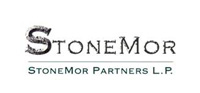 Levittown, PA, May 19, 2014 
StoneMor Partners L.P. (NYSE:STON) announced today that American Infrastructure MLP Funds ("AIM"), a private investment firm, has committed up to $130 million of capital to the company and its general partner, including acquiring an indirect majority interest in the general partner of the company. As part of the commitment, AIM will purchase $55 million of four-year, non-cash common units to fund near term acquisitions, and will make available up to $50 million of additional capital contributions to fund growth.  AIM invests in companies that qualify as master limited partnerships and manages over $1.5 billion in assets.
"This investment commitment gives us a well-capitalized general partner," commented Lawrence Miller, StoneMor's President and Chief Executive Officer. "A strong general partner with considerable financial backing provides us with opportunities and a more flexible capital structure that will enable us to continue to expand our footprint and accelerate our growth."
AIM's investment in the general partner will be managed by Bob Hellman, Jr., its founder and CEO, who is also an existing director of the general partner. Mr. Hellman also serves as trustee of a trust for the sole benefit of an AIM affiliated entity. In his capacity as trustee, he has retained all voting and investment power over the investment, and may therefore be considered a control person of the general partner before and after this new investment.
About StoneMor Partners L.P.
StoneMor Partners L.P., headquartered in Levittown, Pennsylvania, is an owner and operator of cemeteries and funeral homes in the United States, with 278 cemeteries and 90 funeral homes in 28 states and Puerto Rico. StoneMor is the only publicly traded deathcare company structured as a partnership. StoneMor's cemetery products and services, which are sold on both a pre-need (before death) and at-need (at death) basis, include: burial lots, lawn and mausoleum crypts, burial vaults, caskets, memorials, and all services which provide for the installation of this merchandise.
For additional information about StoneMor Partners L.P., please visit StoneMor's website, and the Investors section, at www.stonemor.com. Information on StoneMor's website is not incorporated by reference into this press release and does not constitute a part of this press release.