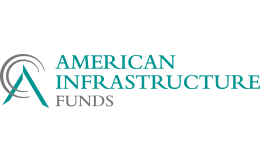 News & Announcements
Empire Petroleum Announces the Acquisition of Mansfield Oil Company's Retail Dealer Business and the Formation of a Strategic Growth Partnership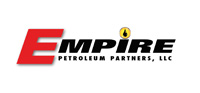 Dallas, TX, September 24, 2014
Empire Petroleum Partners, LLC ("Empire") announced today that it has acquired the retail dealer business of Mansfield Oil Company of Gainesville, Inc. ("Mansfield"), which represents approximately 6% of Mansfield total fuel sales, and has merged its retail dealer operations into Empire effective September 25, 2014. Additionally, Mansfield will become a partner and will retain an ownership stake in Empire. The combination of Empire and Mansfield will create a powerful, national dealer-focused fuel distributor which services over 1,100 accounts in 26 states in the continental United States. The addition of Mansfield's retail dealer business significantly enhances Empire's unbranded platform and further solidifies its relationship with its branded partners – including Citgo, Valero, BP, Mobil and ChevronTexaco.
"With changes in the retail gasoline industry just getting started, the best chance for large scale success lies with efforts such as Empire's vision to establish a large volume business that is well capitalized and poised for growth" said Douglas Haugh, President of Mansfield. "We believe that Empire has assembled a great team and a strong platform that is required for long-term success."
Both Empire and Mansfield expect to work together on future acquisitions which will both assist Empire in the growth of its retail dealer platform while also supporting Mansfield's expansion of its retained commercial fuels business. "The combination of the Empire and Mansfield teams on an ongoing basis will be a formidable partnership; one which will allow Empire to continue to execute on its growth plans well into the future" added Hank Heithaus, Chief Executive Officer of Empire. In an attempt to make the transition as seamless and as smooth as possible for customers, Empire will hire Mansfield's existing operations personnel to continue to manage the accounts for Empire post-closing.
About Empire Petroleum Partners
Empire Petroleum is a leading motor fuels distributor of top brands including Shell, Chevron, Valero, Sunoco, BP, Exxon, Citgo, Mobil, Marathon, Texaco, ConocoPhillips, and Gulf. Headquartered in Dallas, TX, Empire currently distributes motor fuel products to gas stations in the Mid-Atlantic, Southeastern and Midwestern states. For more information, visit www.empirepetroleum.com.
About Mansfield Oil Company of Gainesville
Ranked as one of the Top 50 privately held companies in America by Forbes magazine and a multiple category finalist in the 2009, 2010 and 2011 Platts Global Energy Awards, Mansfield defines the next generation transportation fuels company. Founded in 1957, the company has achieved double-digit growth for three decades by focusing on optimizing and controlling fuel-related costs for its customers using innovation, technology and high touch service. Mansfield's corporate headquarters is located in Gainesville, GA, with regional operations centers located in Mark, IL, Detroit, MI, Denver, CO, Loma Linda, CA, Houston, TX, Calgary, Canada and renewable energy operations in Minneapolis and Bloomington, MN. For more information, please visit www.mansfieldoil.com. Post transaction, Mansfield's direct commercial, industrial and government fuel marketing and supply business will be approximately 3 billion gallons.